Despite appearances to the contrary, things aren't all peaches and cream all the time on City Dogs.
Getting a fifteen-year old thirty-nine foot sailing vessel into shape for passage south to Central America in thirty days is still looking likely, but all depends on the vagaries of the weather gods, the schedules of our riggers, and how much Andrea and I get done in the next three weeks.
It seems sometimes like the list of boat projects is growing rather than shrinking but Andrea and I are both perfectionists who want to do everything the right way the first time. We're learning that you don't have to buy everything new at West Marine (not that there's anything wrong with WM -- we love them and buy a lot of things from them), but there are some excellent independent sailing specialty shops out there -- apparently not as many as there used to be -- shout out to Sailor's Exchange in Saint Augustine, Florida for hooking us up with some great gear for a good price. They also let us badger them with dozens of questions and never once seemed annoyed or inconvenienced, rather they were as nice and helpful as possible.
They didn't have any of the teak railings that would fit our Oceanis 393 companionway hatch and we're not going to buy them from Beneteau because they're just too damn expensive. I might just have to live with them for now, but long-term I'm thinking of getting a good piece of teak and making my own. I'll have to look at the price differential but as for the rest of the teak on CIty Dogs, we went with the West Marine teak cleaner kit, a two-step process with a cleaner, followed by an application of oil.
For our teak cockpit seating panels, bleached almost white by years of the Caribbean sun, I've done two coats of the West Marine oil treatment with the recommended 24-hour drying period in between. The results might not look exactly professional because well, I'm not exactly a professional teak oil restorer -- but I think they look pretty, pretty good, at least compared to what they originally looked like. The step piece has been untreated in the picture below.
Being able to find the beauty in small victories like making the cockpit teak a bit better looking are what make finding out the aft head's sump pump needs replacing seem like less of a burden.
Today, we will fix the front head that has what I've google-diagnosed as a faulty float valve, with a rebuilt manual pump from Sailor's Exchange that cost half what it would have online. In some ways, that's what I'm digging the most about this incredible experience -- learning to accept that there are real physical places with real people who more often than not are going to give us a better deal than anything we could get online.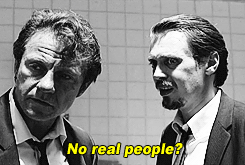 As I read in our owner's manual the other day, as boat owners we're required to help other mariners in need of assistance if we can provide it without putting ourselves in danger. Of course, Andrea knew all about it, but to me it was a moment of inspiration, reminding me of the stakes of the open ocean. It's a reminder that we're all in this together but you better be prepared to help yourself first.